How Often Should You Wash Your Clothes?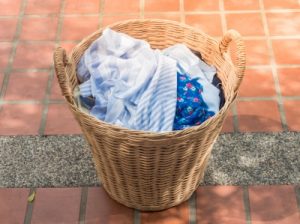 Washing clothing too often will cause unnecessary wear on the fabric and may cause the fabric colors to begin to fade. It also wastes wear and tear on your washer and dryer as well as wastes laundry detergent, fabric softener, water, electricity or gas, and your time!
Here is a quick guide from Real Simple to help you determine how frequently you need to launder key clothing pieces, barring stains or especially sticky days, that is.
Jeans: After 4 to 5 wears
Dress Pants: After 4 to 5 wears
Jackets and Blazers: After 5 to 6 wears
Khaki Shorts and Pants: After 2 to 3 wears
Pajamas: After 3 to 4 wears
Skirts: After 4 to 5 wears
Swimsuits: After every wear
Tops and Dresses: After 1 to 3 wears
T-Shirts, Tanks and Camisoles: After every wear
Bras: After 3 to 4 wears
Wow, saves money on clothing, detergent, and fabric softener. Saves money and time. Now that's The Fat Dollar way!
Source: Real Simple
Article by Patti Tokar Canton
Photo courtesy of freedigitalphotos.net and jm1366
© 2011-2019 All Rights Reserved. Do Not Duplicate Without Permission