I saw a reader tip from a woman's magazine about getting the last bit of skin care lotion from the tube and I decided to try it. Some anti-aging skin care lotions are breathtakingly pricey – $60.00 or more per tube. If your skin care lotion is in this price range, you will see considerable savings from this tip.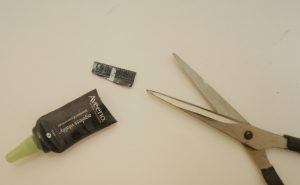 Basically, once you have squeezed every last bit from the tube, you simply snip off the end of the tube. A considerable amount of lotion remains inside on the sides of the tube. In addition,an even larger amount of lotion remains in the tip and mouth of the tube. I estimate that 10 – 20% of the lotion can be recovered this way.
When I tried this with two different tubes, I had a comfortable week's worth of extra lotion from one tube and over two weeks of use from another. I was absolutely delighted.
This works with anti-aging skin care lotion, moisturizing lotion, other types of skin care lotion. It would be very beneficial for a prescription tube of lotion. I estimated that I have saved several dollars already.
It was easy, effective, frugal, and made use of items that I already had … that makes it a Fat Dollar money saving tip.
More details and photos are posted on The Fat Dollar site.